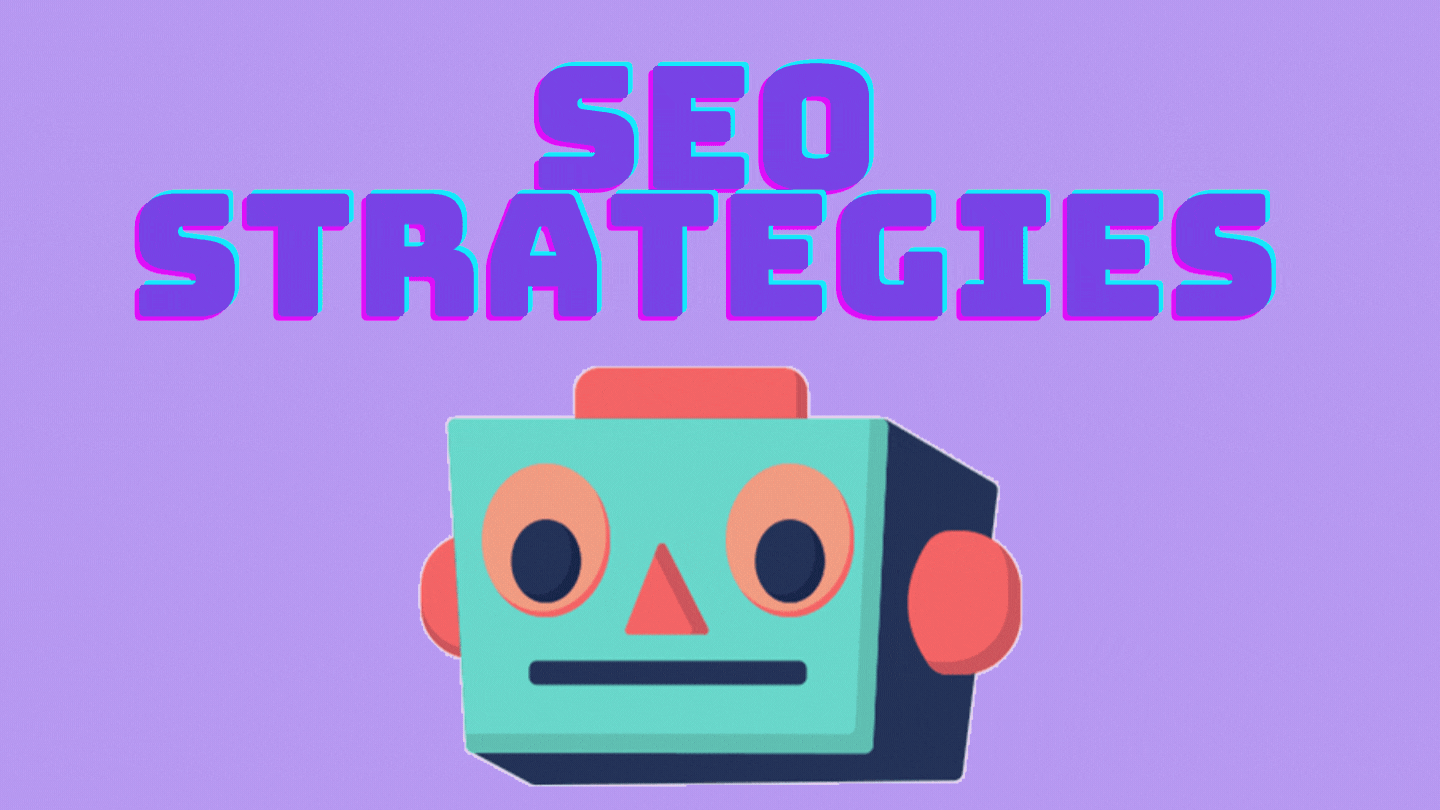 Do you want to boost your website's SEO next year? Do you want a great search engine ranking all 2022? Then you're in the right place!
Each year, SEO specialists put in great effort to ensure their content ranks high on google. Sometimes they are successful, other times not so much. Have you ever asked yourself what the strategies those "specialists" adopt are? If not, then you might want to have a rethink. 
There are several SEO strategies for 2022 already in place that should be of interest to you. This article has carefully mapped out 10 SEO strategies for 2022 that would improve your website's ranking. 
1- Create new content
One of the tips to make your website rank high on Google is by creating new content. It would interest you to know that a total of 4.4 million blog posts are published each day. To not fall behind, you must create new content, as this cannot be overemphasized enough. 
Having fresh content has proven to be more valuable than old content. Thus, if you are wondering why your contents are not highly ranked, then this is one of the reasons why.  Additionally, it's not just by producing new content, but by ensuring that it has a proper link building and is of high quality. 
So, include content updating in your project management tools for great results. As seen in the image above, figure out how much content you need, your budget, how soon they need to be completed, and set the process in motion. 
2- Have unnecessary links removed
Another SEO strategy 2022 that you need to adhere to is identifying your unnecessary backlinks with a SEO tool or a backlinks API, then removing them. It would help if you asked yourself the following questions; 
Does every page of the website need to have a link to the team page? Well, it isn't necessary in this case. 
Does every page of the website need to have a link to the contact form? Well, absolutely not, as it is not necessary. 
The importance of removing unnecessary links is that the little ones left stand a chance of having a ranking signal on Google.
3- Channel your attention on featured snippets
One of the SEO strategies for 2022 you would need to adopt is by focusing more on featured snippets. 
There are a few recommendations that you might want to try out, and one of them is: 
Using questions:  If you are thinking of a possible way to earn more featured snippets, use questions. Most of the time, these questions could come in the form of queries, so it is advisable to have questions and answers in mind when writing content. 
Include long-term keywords: One notable way for your content to return featured snippets is to include long-term keywords. Thus, the longer, the better, and vice versa, according to SEMrush. 
4- Satisfy your users
This is one of the greatest SEO strategies that people could learn to stand out in 2022. Google bots scan the web all day to find relevant results to various search inquiries. Satisfy your audience by only putting out content that serves a purpose and is valuable to them. 
Imagine a user needs a certain piece of information, and your website happens to be on the first page? This not only makes you appear more credible but also satisfies their need. That would invariably boost your Google ranking, as people feel fulfilled when they get exactly what they are searching for. 
Instead of constantly trying different tricks and hacks to get on the first page of search engine results, take the time to create valuable content and let it happen organically. The results are a lot better and long-lasting. 
5- Update old content
While it is important to create new and exciting content, it is also important that your old content be upgraded and repurposed. Repurposing content is the process of taking the base of your content and recreating it in different formats.For example you can turn a blog post into an infographic The image above from Express Writers shows a step-by-step process on how to update existing content. 
To ensure your old content stays relevant, one vital step to take would be to do a link audit. This means that you are expected to update and replace any outdated link in your content. 
By carrying out a link audit, you are invariably achieving two tasks such as:  
You are improving your user experience 
You are avoiding being penalized for having too many broken links by Google. 
Plus, you might want to link relevant new content to the old one as well. By doing so, you would be helping your post rank higher. This is one SEO strategy that would yield positive results. 
You can also use SEO content writing tools like BiQ's Content Intelligence which will provide you with useful data and suggestions to edit your content to be SEO-friendly. 
6- Mobile Search Engine Performance 
Improving your mobile search engine performance is a good SEO strategy to focus on next year.  
If you have solely been focusing your SEO on desktop computers, then it is high time you diversify a bit and start focusing more on mobile search engines. 
Admittedly, SEO for desktop computers isn't a bad choice to make. However, it should interest you to know that about 60% of people are more inclined to do their search on mobile devices as each day passes by. 
So, by the year 2022, that statistic will tremendously increase. This is why now is the right time to act to remain relevant on Google ranking. 
7- Invest in website security 
A compromised website is a bright red flag to Google and your audience and is very bad for SEO. It would interest you to know that one of the greatest threats in the digital space is cyber security. According to research, 82% of users will immediately leave a website that is not secure. 
Hackers are all over the internet space and are ready to steal your information without your knowledge. These hackers look to pounce more on WordPress websites, especially as it has more than a quarter of the market share. 
According to statistics, the highest number of vulnerabilities is connected to WordPress. There has been a significant increase in the number of vulnerabilities in the past few years. 
One way to ensure your website is secured is by having the HTTPS protocol enabled. Aside from it being a safety measure, it also creates a minor SEO boost as sites with HTTPS are what Google prefers most, especially for visitors. 
8- Write Longer Content
The main focus should be to deliver quality content, and one possible way to do so is by ensuring the content is longer and filled with valuable information. 
This is one SEO strategy for 2022 you simply can't ignore. If you need more visibility, especially if you are delivering web pages, then one possible way is to ensure your content is longer. 
Having emphasized the need for longer content, what should the length of content be for it to be classified as long content? 
For your content to rank high on SEO, it is expected to be at least 2000 words. Some research was being carried out, which pointed to 1,890 words appearing on the first page of google search results. This is according to Brian Dean, alongside his team. 
9- Keep E-A-T in mind
"E-A-T," which stands for Expertise, Authoritativeness, and Trustworthiness, are important elements that could be a deciding factor for the ranking of your website. 
There are several areas that Google would be looking at to determine your ranking. They are; 
Reviews: A positive or powerful review could play a part in your ranking. 
Customer service reputation: Another area Google would most likely keep an eye on is your website's customer service reputation. A good reputation could be an added SEO boost rather than a bad one.
Feedback: Aside from reviews and customer service reputation, feedback happens to be another focus Google would monitor too. 
Also, it is important to boost the credibility of your content, and one of the possible ways of doing so is by professionally addressing complaints. 
In addition, if you have any credentials or certifications which you would like to share, then do so in your content, as this would boost your authority. This is one SEO strategy that should be adhered to. 
10- Always include images
When making your list of SEO strategies for your business in 2022, ensure you factor in a budget for high-quality images. Just as well as over 20% of web searches on the internet take place on Google images. 
This is why it is important to invest in visual content, as this could affect your rank on Google. The images uploaded should be of high quality and have some level of relevance to your keyword. 
Moreover, it is not just about uploading quality pictures, but those pictures should not be unnecessarily large. Having large images on your website can cause speed issues, which can lead to an increase in bounce rate. 
You can optimize the images on your website using several tools like Squoosh. This tool is not only easy to use but also gets the job done as well. If you are looking for a way to match your keywords to your image, then using image alt tags should be the first move you take. 
There are other SEO strategies for 2022 other than those mentioned above ten. Another one is to optimize your voice search. As seen in the image above, the world is changing fast, and people are more likely to use Siri and Alexa assistants rather than manual typing. 
This is why you should always be willing to make the necessary adjustments and follow the trends as they evolve. Using video as a marketing tool is also another vital SEO strategy for 2022.
The year 2022 is fast approaching, and SEO specialists are already devising means to ensure their clients' website ranks high on Google. This is why you should prepare by using this article as a guide in doing so.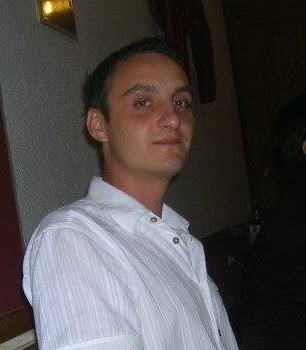 Andrej Fedek is the creator and the one-person owner of the InterCoolStudio. As an experienced marketer, he is driven by turning leads into customers. His goals always include White Hat SEO. Except for being a boss, he is a real team player with a great sense of equality.
Updated: 22 January 2022