In today's digital world, customer engagement is all the rage when it comes to attracting and retaining customers. The current online market offers people unlimited options and exposure to many different online stores, and the only thing that differentiates you from the rest is how you engage with your customers. It goes without saying that customers, even in the digital world, still love to be engaged with the shops that they are buying from. 
According to one statistic, companies that successfully engage with their target market enjoy 63% lower customer attrition rates than companies that don't consider customer engagement a necessity. 
So the only question now is, how do you successfully engage with your customers through content marketing? 
In this article, you'll be looking over three platforms where content marketing can play a huge role in increasing customer engagement for your brand of which are: Social Media, Youtube, your website and blog. 
Content Marketing on Social Media
1. Be Involved in Trends
The first thing that you should get into when it comes to content marketing on social media is learning what trends are and what you can do to take advantage of these situations. 
Trends are the cogs that make social media platforms run, and it's one of the targets that you should aim for when it comes to content marketing on social media.
The reason for targeting trends? There are about 3.78 billion people that use social media, and if you would target around 0.01% of that through social media trends, you'd be hitting around 376,000 people.
The best way to hit that 0.01% is being involved in social media trends where people would be most likely talking and engaging with others, brands or not. It's the highest possibility for you to engage with your target audience.
Let's take, for example, NFTs or non-fungible tokens. It's one of the current trends in 2021, and it's not only in social media that the world is abuzz, but even on the entire web, its popularity is growing according to Google trends. 
Now, there are two questions that you need to consider when it comes to this example of a trend – is it relatable to your current business, and would it be well worth the effort of being involved in it?
If your answer to both of these questions is no, you'd best move on to another trend that you will find yourself targeting the audience you want.
You can split trends into two different categories, niche trends, and hot trends. 
Niche trends are more of a group of specific people that are coming together to talk about a certain topic in their own area. This trend is not really welcoming to other people that are not associated with the group's topic.
On the other hand, hot trends cover a huge area in social media, and you can distinguish these trends as things that can affect most people's daily lives from politics, news, music, fashion, and other things.
The importance of learning the difference between the two is that you can't be involved in all the trends that are happening on social media. 
You have to choose which ones you prefer to get involved in and get the most attention closely related to the audience that you want to attract. 
What is the use of talking about NFT's when your business is a pizza restaurant? 
So with that in mind, social media trends are a great and mostly free way to target a specific audience that you want to funnel to your business. The only thing that you need to look out for in deciding on which trend you want to invest your resources in.
2. Partner With Influencers
Influencer marketing is one of the leading strategies to use when it comes to both promoting your brand and increasing customer engagement. 
When browsing through Instagram, Twitter, or even Facebook, it's hard to go through the entire site without seeing some sort of influencer showcasing a hotel, a shampoo, or a shirt that they recently got.
It's an effective strategy to use, especially if you're just a new brand that is looking to get some attention quickly. Influencers already have an existing audience that is following their content, and with this comes an opportunity for your brand.
Collaborating on creating social media content or doing some small nudges on adverts here and there on their content can be a great way to grow your brand. To give you an idea of how effective this strategy is, 9 out of 10 brands utilize influencer marketing.
It's just that good of a deal. 
Let's use another example. 
We'll be using this website, it's a drug rehabilitation center that is looking forward to supporting patients with drug related problems. 
Now, let's say that you are looking to help people be involved in your program. 
What better way to convince people to go through with it than influencers talking about your program and their testimonials on how great your facilities and staff are?
Heck, you can even grab the attention of influencers and let them promote your brand for free if they think that they can get good content out of your business or they believe that your business is a good thing to advertise to people that need help.
Influence marketing can help you connect with their audience and yours with the content that you create, as people would be a lot more comfortable knowing that someone that they consistently watch vouches for your brand.
3. Maximize Post Frequency
Now, posting frequency is a dilemma that quite a lot of businesses tend to fall into when it comes to creating their social media presence. You got the content, and you got everything that you need to get going, but one thing still makes you uncertain.
How many times should I post in a day to get the most engagement?
Take a look at this data on tweet engagement from SocialBakers. 
Frequency matters. There's no doubt about that as after a certain number, you might as well be beating a dead bush. You don't want to post content that otherwise could be used on the following day and get a lot more engagement.
To make things worse, there are tons of social media platforms out there, and they have their own quirks and differences, so they surely have different times to best post your content on, right? 
This especially rings true once you get a lot more into it with the different industries that you're involved in. 
What's the best frequency to post if you are in the real estate business? What about if you are a clothing brand? There's too many factors to consider.
Thankfully, you don't need to think about it too much. According to HootSuite, the best  "general amount" to post your content on the following social media platforms are: 
But keep in mind, these aren't definite results. The best way to measure the amount for your social media posts is on your own testing and analysis, but these can help you figure out the frequency of how you post for your first time.
With that said, content is always king when it comes to social media marketing. 
Good content will always be popular and attract the much-needed attention that you want no matter when, where, and how it was posted. 
That's the golden rule when it comes to content marketing, but it does help to know some of these tidbits of info, especially when you're just starting out.
Youtube Content Marketing
1. Know Your Audience & Target
For Youtube content marketing, you can expect some differences when it comes to how you strategize to promote customer engagement as this is a video-sharing platform.
You might need to give in more resources from money and time to make quality videos to promote customer engagement. However, the most likely chance you can promote customer engagement for your Youtube platform is to just know your audience first.
Knowing your audience can help you set the tone and way your videos shape out. It can help you determine the way you address your viewers to maximize your capacity to convert them into potential customers.
Let's use this website as an example. It's an alcohol detox program similar to what we used as an example before. 
For this, let's say your audience will most likely be families. The best way that you can go through them is to probably use a softer tone. Your way of speaking in the video and presenting yourself should be on the side of being helpful and reaching out.
That way, you can touch a critical aspect of your audience. In this case, they need help and are probably desperate for it, and you are offering it to them. What better way to do this than being soft and convincing that you can help them with their problem?
This is why knowing your audience matters because your content also reflects back.
2. Optimize Your Videos!
As Youtube is a video-sharing platform, there are always techniques that their platform uses to find the best videos to recommend to their users. You want to take advantage of that because you want the platform to recommend you to people.
The premise is that simple. What you're going to do is basically Youtube optimization and it can be a bit tricky at times.
First thing's first, if you are planning to be highly involved in Youtube content marketing, you will need to organize your pipeline correctly. Basically, you would want a video asset management tool to keep things smooth.
But let's get back to the platform and the optimizations that you can do, first thing's first and it's keyword inclusion on your titles. 
1st Optimization – 
The first optimization that you can do is integrate keywords that people are searching for to get the video that they want. You can do some background research on which keywords are most searched for. This allows you to hit the right audience that you want.
2nd Optimization – 
Include important tags and categorize your video, this works the same way for the description, but this helps a lot more for the platform to identify which videos are similar to yours and the chances of you getting recommended in the same tags are a lot higher.
3rd Optimization –
The last thing that you can do is to optimize your video description. Inserting your keyword there and providing an adequate description is good for both your viewer and the platform's algorithm to know what your video is about.
Doing all these optimizations can help with your video getting views, and with views comes many different people that will be more willing to engage with your content in the comment section below. 
3. Create a Series
Creating a Youtube series is a lot better than posting individual videos, and the reason for this is pretty straightforward – you can deliver a lot more valuable content. 
Not only that, but you also expose yourself to plenty more tags, descriptions, and categories with each succeeding video that you create in your series. 
Not to mention the fact that if you have an existing series such as, let's say, a digital marketing course, you'll be able to just copy that and put it into a video format, so you don't really need to start from scratch
Your viewers who are interested in learning will be much more likely to stick around and remember your brand as they know that they will learn a lot from you with each series that you produce.
However, the most important thing here is that they'll most likely be engaging with the content that you create as they go through the course. Questions will be flaring up and with each question is an opportunity for you to engage with your audience. 
You can even do a live session in-between your series to engage with your viewers actively. If that's not possible, then consider having a live meeting with them through a private channel where your viewers have to fill up a form to attend. 
That way, you can also get more information on your audience and at the same time connect with them with what they want to know from you. 
Your Website & Blog Matters 
1. Choose a Fitting Design
User experience is one of the telltale signs that you're doing the right thing when it comes to creating an engaging customer website. It not only helps with customer engagement but also keeps visitors on your site.
According to one statistic, 88% of users would not return to a site after having a bad user experience. That's a percentage that you should highly consider because that's a huge amount of potential clients being lost.
User experience and website design should always go hand-in-hand with each other. If you want people to engage with you, you should provide a place for them to do so, and what better way to do that than the site that you have.
Let's take a look at Flamingo as an example:
It's slick, it's clean, and it's just beautiful. You'd want to talk to these guys and ask them about their product even if you don't need it. Their website design is a testament to giving the right user experience to their audience.
The best way to mimic this is to always consider your website's design, from the layout to the color scheme and all the way back to how your user would navigate through your site.
It's an effort that you should work on with your web developer because you cannot engage with your customers in the first place if they're not interested in visiting your site at all. 
2. Promote What You Write
Now, you have a blog for your site, and that's a great step towards improving your content marketing strategy, but before you can get customers to engage with your blog, you first have to get the customers to be attracted to your blog. 
You have to get their attention first, and the best way to do that is through implementing other marketing strategies for your brand. Successful email marketing campaigns are a good start where you can get a lot of attention to your blog from your existing clients.
The same can be said for predictive dialers if you have them at hand for your business. Social media and even video-sharing platforms are great funnels to get users into your blogging page. 
There are so many ways that you can promote your blog and your site. Once you successfully promote your blog and start getting the numbers rolling with the number of people viewing your content, you'll be expecting engagements sooner or later. 
However, as mentioned before, content is king, and you have to make sure that the content that you write is as engaging as possible because if it's not, then why should your customers engage with you?
With that said, include a call to action to your blog, ask questions to your readers, be relatable, show your personality, and even go ahead and bribe them for engaging with you if you have to. 
Your main goal is to get your readers' attention while at the same time trying to provide ways for them to communicate with you through the content that you create.
But even if it's not engaging, the more people that you attract to your site, the likelihood of people to connect with you also increases because someone will eventually ask a question or inquire about something to you, and that's what matters at the end of the day.
3. Offer Promo's or Free Items
As mentioned in the previous part, bribe your readers with a bit of reward. Give a free promo here and there and offer some incentives whenever they participate. If you are planning to do a survey, then reward some that joined in on your activity. 
This works best if you're an eCommerce platform, and it doesn't have to be anything specific. You can sell anything from everything to niche products like Halloween Costumes, and this strategy will still work and quite effectively. 
According to one statistic, customers engagement is highly influenced by the price of the product, amounting to almost 81%, followed by quality 80% and convenience 55%
By offering promos, you both increase the chances of a customer buying your product and properly engaging with your site. Maybe they'll inquire more about this promo that you are offering or even might suggest it to a friend.
There are plenty of other ways to engage with your customer when it comes to eCommerce shopping, and it's not only through promotions but also with emails.
Cart abandonment emails are some ways that you can approach eCommerce shoppers whenever they leave something behind and haven't proceeded to the checkout phase.
Now, in this case, you can also offer them promos such as free shipping to convince them to push through their sale, and this might motivate them to leave a good comment on your product as well.
Rewarding and promoting customer engagement is a technique that you can reliably use to start customers interacting with you, and from there, you can start building on that relationship further to increase other customers 'engagement with your brand as well. 
Conclusion
Content marketing is an excellent channel for you to increase customer engagement, and you can even consider it as a growth hacking strategy, but it can be pretty tricky to get right, especially on different platforms that you are using.
However, with the right amount of experience, techniques, and hard work. It can be done, and you can get many benefits with it as growing customer engagement also coincides with other factors from increasing sales, promoting your brand, and overall just growing your business.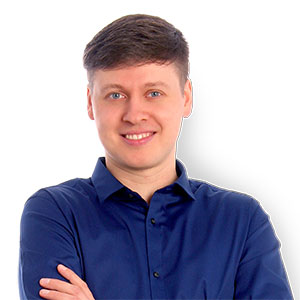 Burkhard Berger is the founder of Novum™. You can follow him on his journey from 0 to 100,000 monthly visitors on novumhq.com. His articles include some of the best growth hacking strategies and digital scaling tactics that he has learned from his own successes and failures.
Updated: 26 January 2022