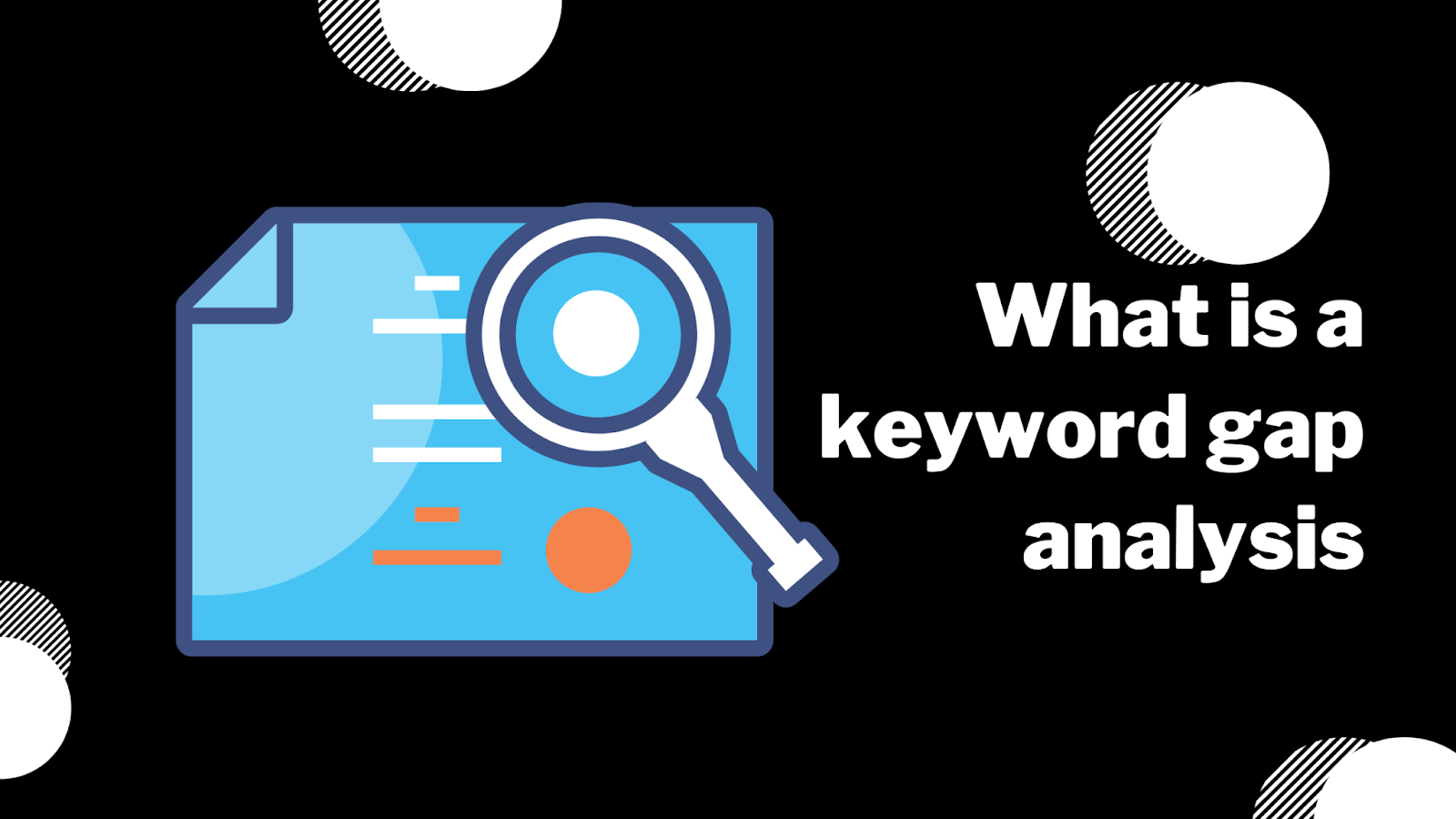 SEO is a really wide field that encompasses a large range of aspects and this range is always expanding. That being said, a keyword gap analysis seems to be one of those aspects where people kind of know about it or are actually doing it, but they just don't realize that it is actually a keyword gap analysis. It's actually super important to know about though, so we're here to break down the basics. 
In this article, we will be talking about:
-what a keyword gap analysis is
-why you should be doing one
-how you can do a keyword gap analysis
-what tool you can use to do one
So, what's a keyword gap analysis?
A keyword gap analysis (also known as a competitive keyword analysis) is an approach to analyzing the gap between you and your competitors' ranking keywords. The point is to discover keyword opportunities that you've missed and find keywords that your target audience searches for. It's the key to outranking your competitors at their own game.
Who should be doing it?

Many types of people or businesses can benefit from conducting a keyword gap analysis:
-bloggers and e-commerce owners
-marketing, e-commerce, and digital marketing departments
-SEO consultants and agencies
-small to big online businesses
Why should you do a keyword gap analysis?
So you know what a keyword gap analysis is now but you're probably still clueless about why you should be conducting one. There are a whole lot of reasons.
Gain higher search visibility 
When you conduct a keyword gap analysis, you can discover the profitable keywords that are benefiting your competitors and gaining them traffic. You can then use those keywords in your own content and move up the rankings.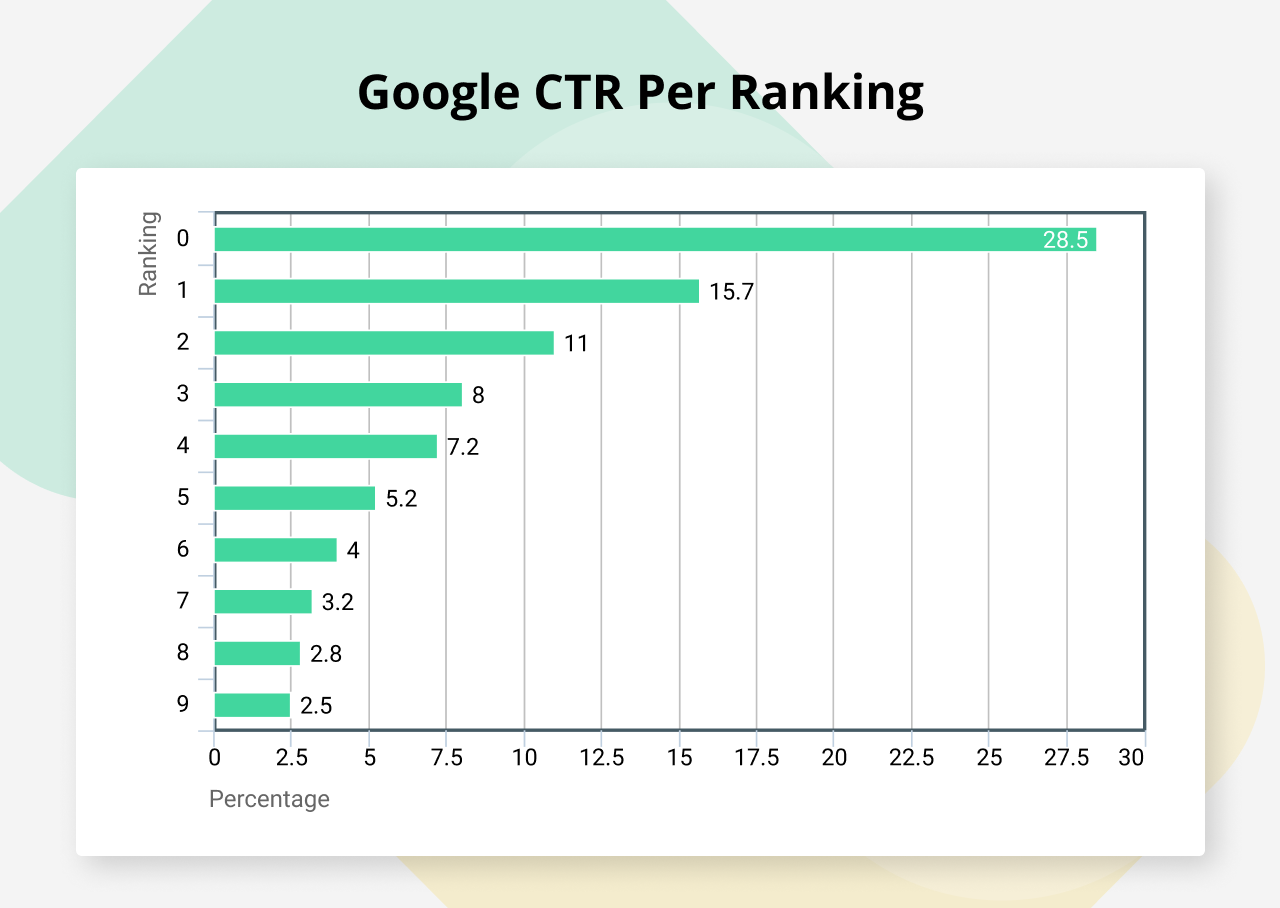 We know how important it is to publish content regularly to gain consistent traffic. It's hard though, especially when you've already exhausted your brain coming up with all those past ideas. A keyword gap analysis can help you refresh that brain of yours and give you fresh content ideas.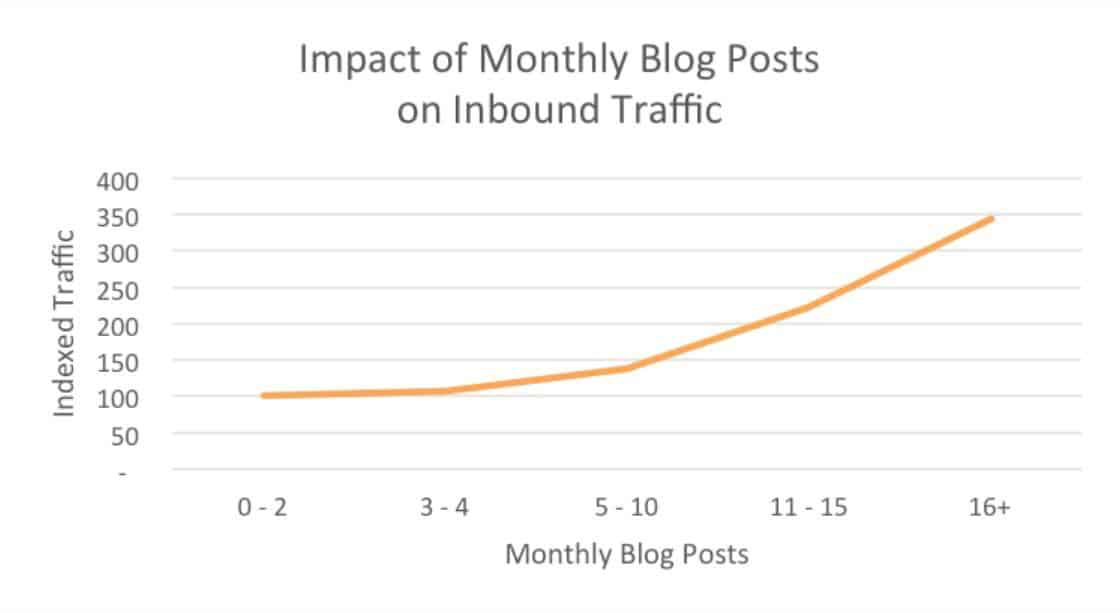 Make sure your content is optimized
You ought to compare your content with that of your competitors so that you can see what they're doing differently and are doing better at. Some stuff that you can take note of is the structure of their content or the length of it. You can take some pointers from them. It's a really easy way to figure out how you can improve your content.
Understand your audience better and maybe expand it
A keyword gap analysis can help you find new keywords that can connect you better to your audience by addressing their needs. When you use keywords that come from competitor sites, you might even get the chance to "steal" their audience.
How do you conduct a Keyword Gap Analysis?
It's honestly a very simple process to conduct a keyword gap analysis, yet you gain so many benefits. Just by conducting one, you stand to gain a "cheat sheet" on how to improve your content, increase traffic and outrank your competitors. So just take note of these simple steps:
Identify a strong competitor
One of the main points for conducting a keyword gap analysis is to outrank your competitors. In order to do that, you need to know who your competitors are and decide which one is the one you want to go against. You can choose your competitor based on their size, ranking position, website traffic, and so on.
Make sure that you focus on competitors that are doing better than you but aren't too far off, you want to be able to catch up. You don't want to waste your time and effort trying to rank for keywords that you don't stand a chance at.
To identify competitors, you just need to type in your target keyword on Google and note the websites that show up on the first page of the SERP. If you see websites that appear more than once on the first page, this means that the website has a high authority for that particular topic.
Or if you would like to automate the process, you can use tools like RankingGap or SimilarWeb to identify your competitors. In RankingGap, all you need to do is input your own domain and you'll be given a list of competitors along with metrics such as their domain name, total ranked keywords, estimated traffic and so on.
Identify the right target keywords
You want to analyze your competitor's keywords and choose the right ones to target yourself. You can get them from a bunch of places:
–Meta description: this is the subtext that you will see below the title in the search results. It provides a quick summary of what the webpage is about. You can also right-click on the page to inspect the source code, you can then search for meta-description and see how your competitor is describing his page.
–Meta title: also known as a title tag, it refers to the text that is displayed on the SERP and browser tabs to indicate the topic of a webpage
–Page content: this refers to all the information contained within a website. It can include the text, links, images, audio, and so on.
–Schema: this is a semantic vocabulary of tags that you can add to your HTML to improve the way search engines read and represent your page in the SERPs. You can use Google's Structured Data tool to easily extract your competitors' schemes.
–Headers: this is the separate bit of text that's at the top of articles you read. In the source code, you will find them listed as H2 or H3.
–Anchor text: this is the visible characters and words that hyperlinks display when linking to another document or location on the web. They normally appear as blue underlined texts
–Alt tag text: this is used within HTML codes to describe the appearance and function of an image on a page. You can view the alt text by right-clicking the image and choosing the Inspect option. You can then view the alt text and other attributes for the image in the HTML code.
 Separate the keywords into classes
Now that you've gotten a list of keywords to target, you'll want to start separating them into classes just so that you're more organized and easily distinguish them for further analysis. Here are a few suggestions on what kind of classes you can create:
-Keywords that you're focusing on but your competitor isn't
-Keywords that your competitor is focusing but you aren't
-Category of the keyword
By the way, we couldn't contain our excitement but we actually know of a tool that can help you automate all of these processes. Keep reading if you want to find out! 
Identify the "golden" opportunities
This is where you identify the keyword opportunities that you've been missing out on. Analyze them and think how they would fit in your campaign, make sure that they align with your current targeting objectives as well. Don't just shove a keyword in without thinking about why you want this keyword there or whether it will fit or not. You might want to think about whether you're already ranking for the keyword, whether it has a high search volume, and so on.  
Start re-optimizing your content
Now that you have your keywords, it's time to re-optimize your content. You might think that there's no point in re-optimizing old content and that you should focus on putting out new content instead, but research shows that 76% of blog traffic comes from old posts.
This is your chance to redo the content that wasn't fully optimized when it was first published. You might want to use SEO content editing tools that help you analyze your content and let you know exactly where to place those new keywords to maximize SEO. 
Tools like BiQ's Content Intelligence have features such as Word Vector SEO that can show which paragraphs need editing to increase the relevancy of the keywords. 
Remember that body content isn't the only place you can optimize, make sure to check your:
-Title tag
-Meta description
-Headings
-Alt text
-Link anchor text
And so on
Keep track of your content performanc
Once you've done the reoptimization, you'll want to know whether it's working (or not). To do that, you should be tracking the content performance to see whether it has improved or not after the reoptimization is done.
There are several content performance metrics that you can choose from. You might want to see the amount of traffic, the number of people who click the "purchase" button, the number of people who subscribe to your content, and so on. Just pick the ones that are most relevant to you.
If you're looking for a rank tracking tool, we recommend BiQ's Rank Tracking. It has a lot of amazing features such as allowing a one glance snapshot of website ranking, providing a view on ranking distribution, an advanced tagging system, and so on. 
And that's it! That is the main process of conducting a keyword gap analysis. All you need to do now is repeat this process for other competitors and you're set! 
Now that you have an idea of what the keyword gap analysis process is, let's take a look at the number 1 tool that I highly recommend using to conduct a keyword gap analysis.
RankingGap
This is a special keyword gap analysis tool. Its unique feature is that it provides four keyword analysis views in one go. We're going to provide a small example by conducting a keyword gap analysis using SEOPressor.com and Backlinko. 
As you can see in the screenshot below, after inputting both of the websites, we'll be met with an overview of the keyword analysis views.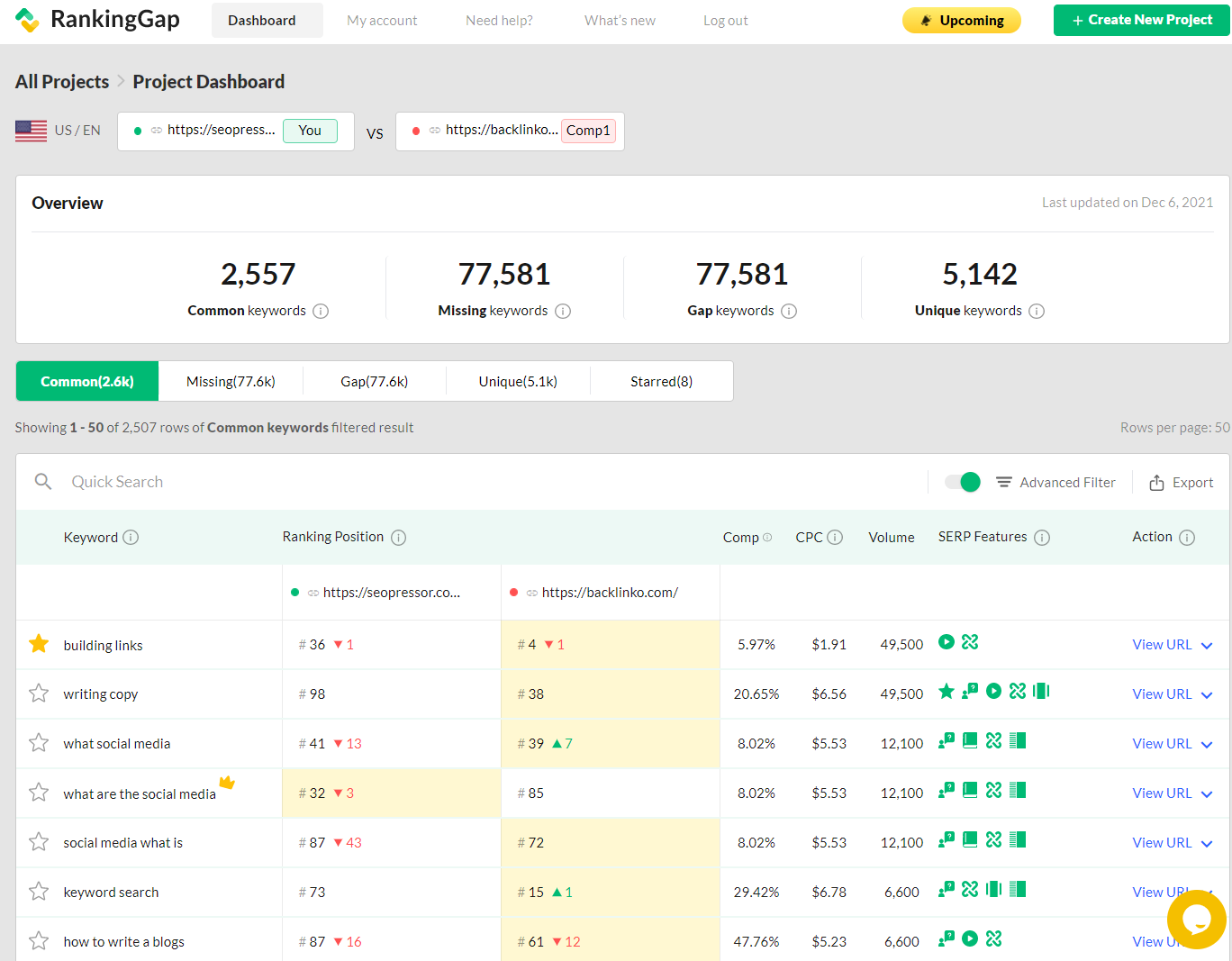 These views are Common, Missing, Gap, and Unique keyword views. But what do these keyword views mean:
Common– Common keywords are keywords that both you and your competitors rank for
Missing– Missing keywords are keywords that all your competitors are ranking for, except you
Gap– Gap keywords are keywords that some of your competitors are ranking for, while you are not
Unique– Unique keywords are keywords that only you are ranking for, but all your competitors aren't 
In this example, we merely wanted to do a keyword gap analysis of the entire domain but you can even get more precise by checking the exact URL box that does the keyword gap analysis for a subdomain or webpage. 
So when we do the keyword gap analysis, say we're looking at the Gap keyword view and see a bunch of keywords that Backlinko is ranking for but we're not and we want to rank for these keywords. We will just take note of these keywords, maybe starring them, and add them to our lists. 

Once we've got a list of keywords that we want to rank for and classify them, we can start analyzing them further by thinking about how we can incorporate them into our website. For example, let's say we're focusing on the keyword "google trends", we want to decide on whether it's a viable keyword to rank for. We might think about whether it has a high enough search volume, do we want to rank for this keyword through a blog post or some other aspect on our website, and so on.
When that step is over, it's time to actually take action. We might've decided on ranking for this keyword through our blog posts so we need to reoptimize them. We have two options, one is to create a completely new blog post centered around "google trends' while the other is to reoptimize an existing blog post. We can actually do both. When we're editing or creating these blog posts, we make sure to use SEO content editing tools to ensure that our content is perfectly optimized.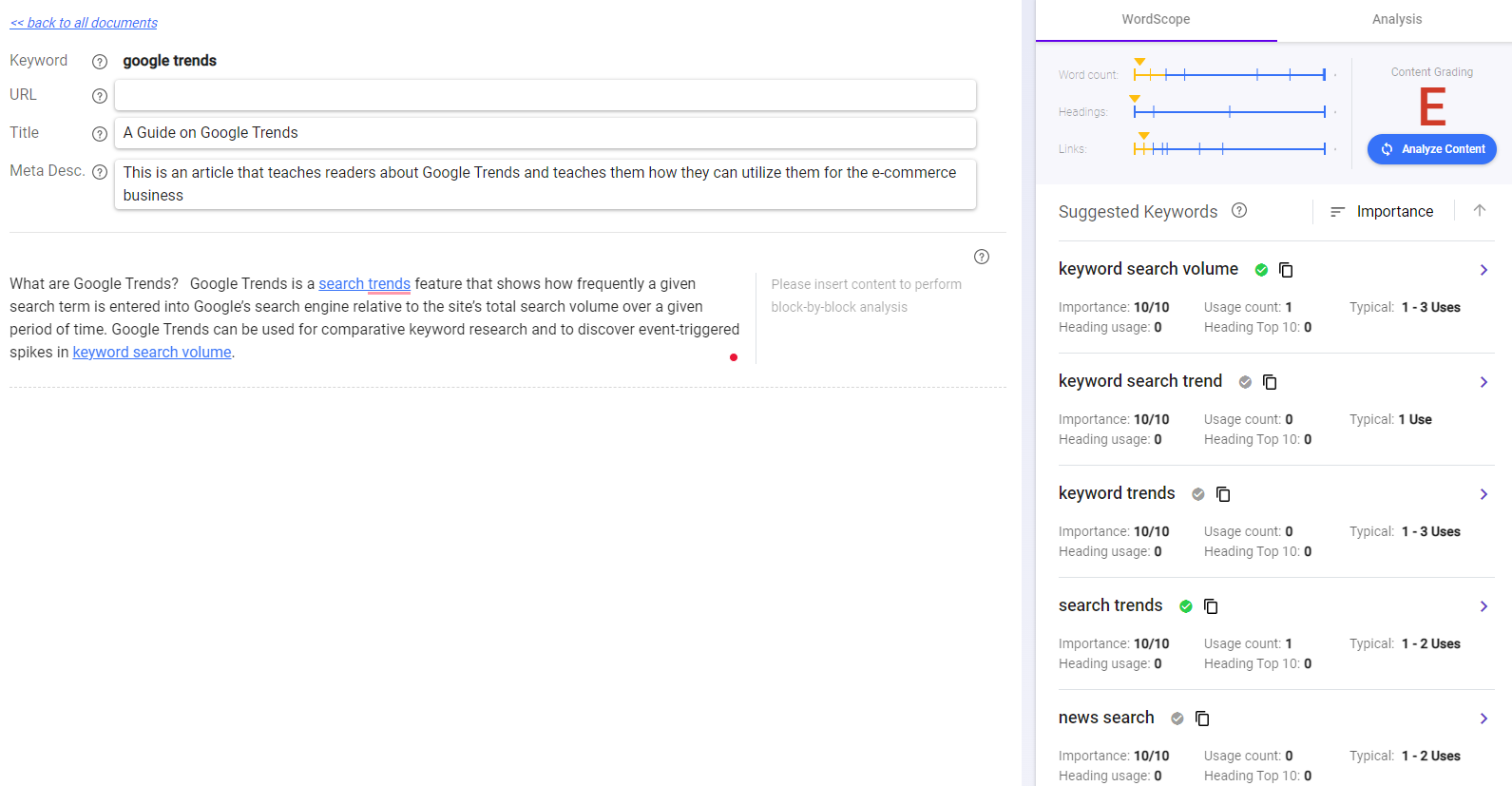 It's also crucial that we include the keyword "google trends" in every possible area such as meta description, title, alt tags, and so on.
Besides that, we want to point out a few unique features present within RankingGap.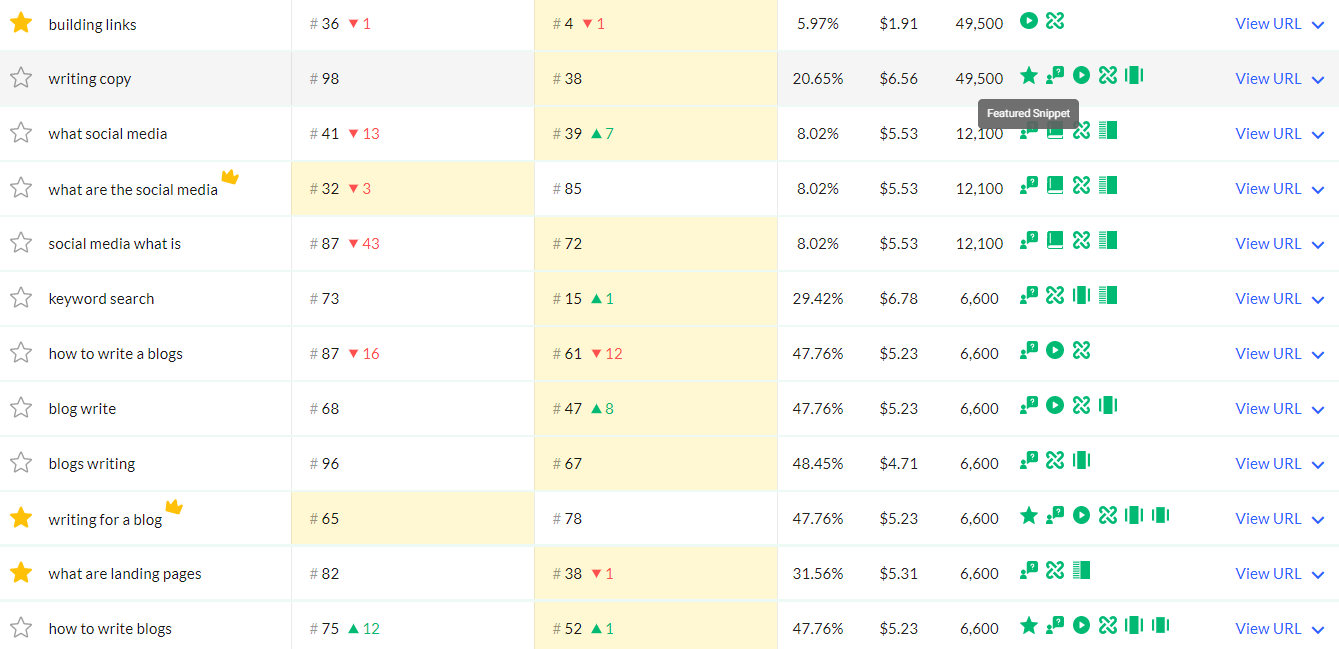 The first is the crown icon you can see above one of the keywords, this is an indication that you are ranking the highest for that particular keyword among your competitors. As for the green icons, those indicate the SERP features that are present within the SERP for that keyword, so you have examples like video, related searches, top stories, and so on. 
You can also find out what page is the keyword ranking for by clicking "View URL".

You can filter through the keywords by selecting particular ranges for the ranking position, search volume, competition, and cost per click. 
That's basically all you need to know about RankingGap. Those are all the key features and how they can benefit you so we hope that you'll give the tool a try. 
Conclusion
We're finally at the end of this article so congratulations for sticking around this long. I hope that you've gained enough knowledge about what a keyword gap analysis is to feel confident enough about conducting one yourself. 
Just to recap, a keyword gap analysis is an approach to discovering the keyword opportunities that you're missing out on. You ought to be doing it in order to get more content ideas, higher search visibility, and new audiences. You can do it by using tools such as RankingGap and following the four strategies suggested.
Updated: 26 January 2022